Description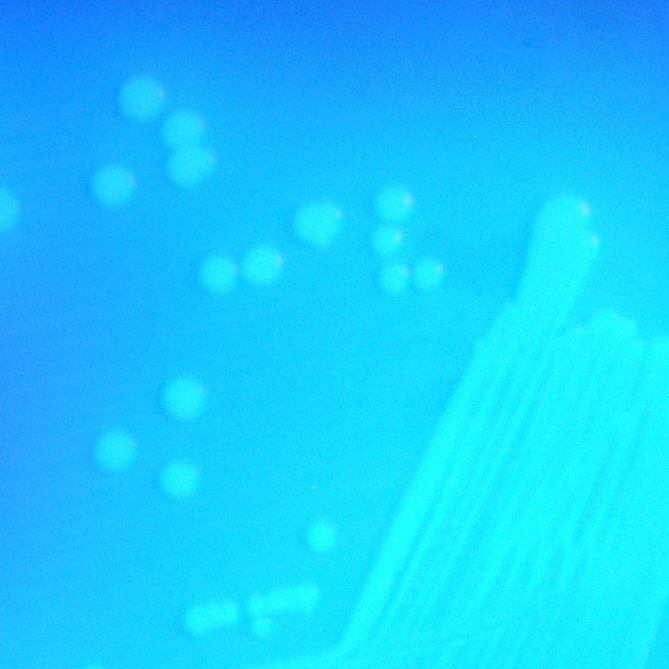 C. difficile
colourless and fluorescent under UV light at 365 nm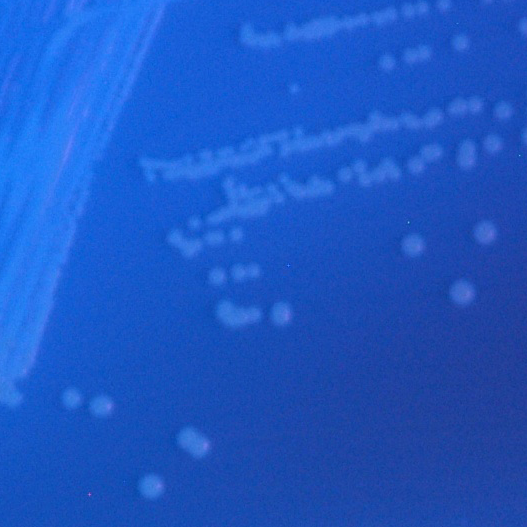 Other bacteria
colourless, no fluorescent or inhibited
Clostridioides difficile is the leading cause of nosocomial infectious diarrhea in adults.These infections occur mostly in patients who have both medical care and antibiotic treatment.
The symptoms of C. difficile infection are fever, abdominal cramps and severe diarrhea leading to death. In the United States, nearly 250,000 people each year develop C. difficile infections with at least 14 000 deaths (CDC estimate, 2013). Due to the emergence of highly toxigenic C. difficile strains, these infections have become more frequent and more difficult to treat in the last years.
Although PCR has become the leading C. difficile detection technique, culture is essential for strain typing and antimicrobial susceptibility testing. CHROMagar™ C.difficile is a fluorogenic culture medium, extremely sensitive and selective, especially designed to simplify and speed up (24 h) the culture of C. difficile.
Intended Use :
CHROMagar™ C.difficile is a selective and differential fluorogenic culture medium, intended for use in the qualitative direct detection of gastrointestinal colonization with Clostridioides difficile to aid in the prevention and control in healthcare settings. The test is performed with stools. Results can be interpreted under UV light after 24 h of anaerobic incubation at 35-37 °C.
CHROMagar™ C.difficile is not intended to diagnose an infection nor to guide nor monitor treatment for infections.
A lack of growth or the absence of fluorescent colonies on CHROMagar™ C.difficile does not preclude the presence of C. difficile. Further identification, susceptibility testing, and epidemiological typing is needed on suspect colonies.
3. Polyvalence: This medium can be used for clinical specimens as well as environmental samples.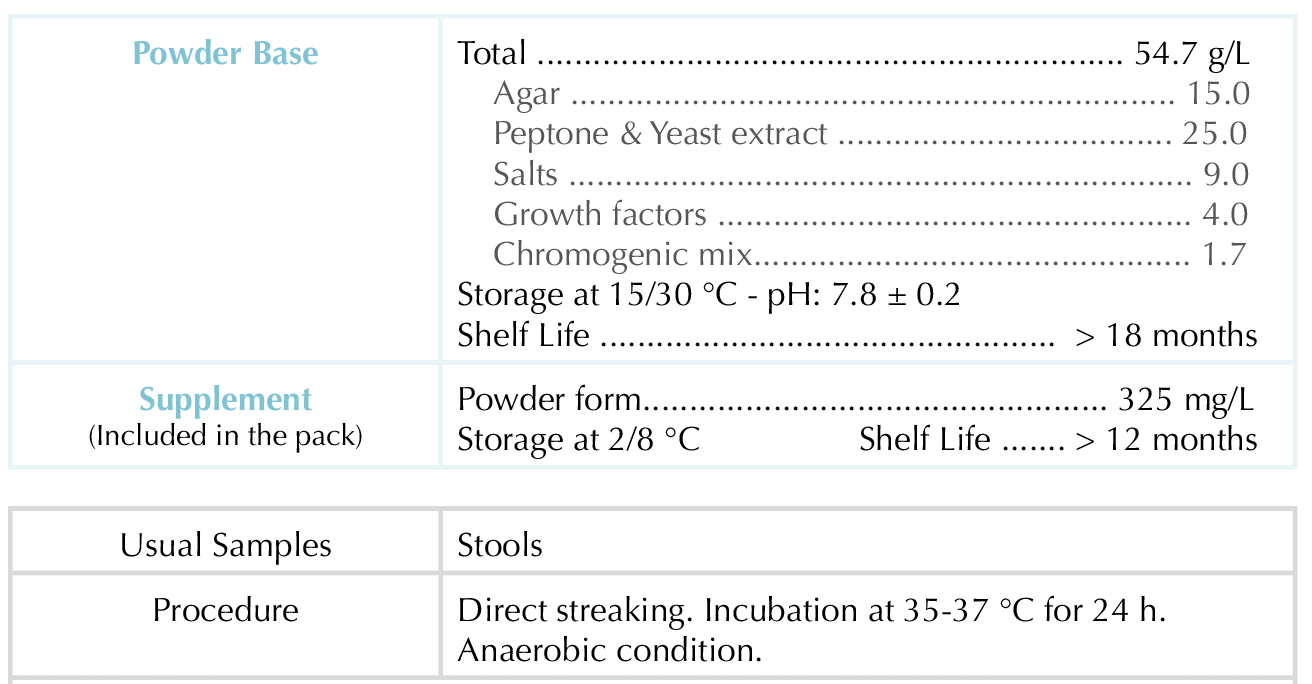 To download the certificate of analysis, please indicate your lot number below: