Description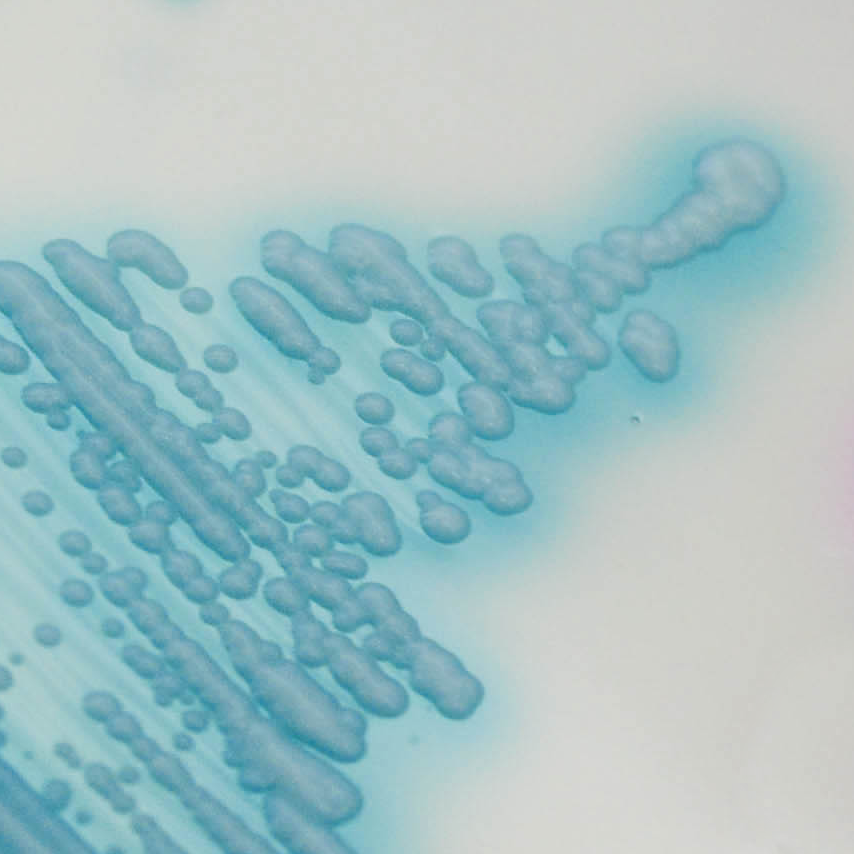 C. auris (Front)
Light blue with blue halo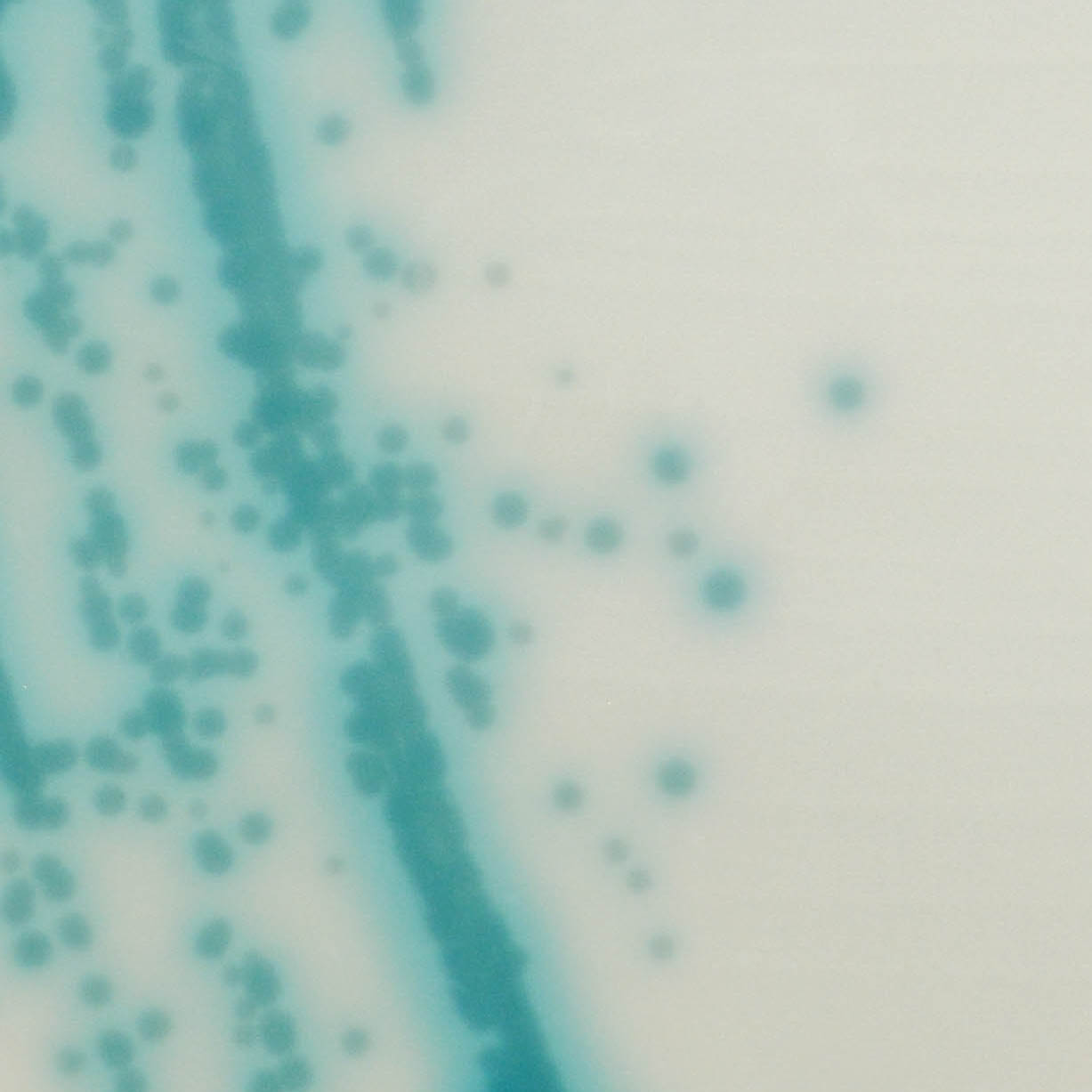 C. auris (Back)
Light blue with blue halo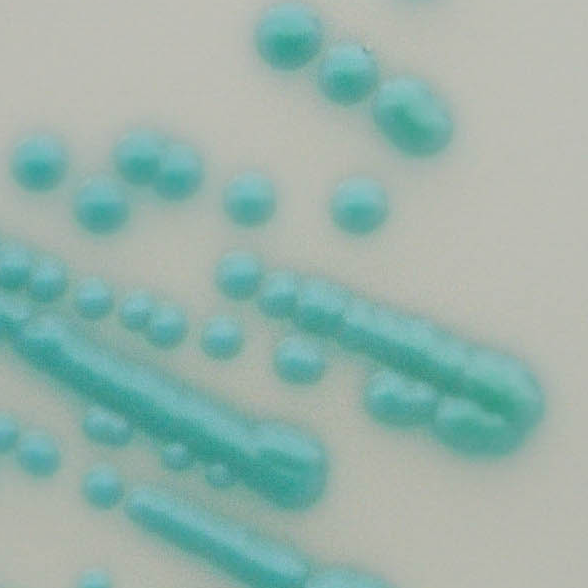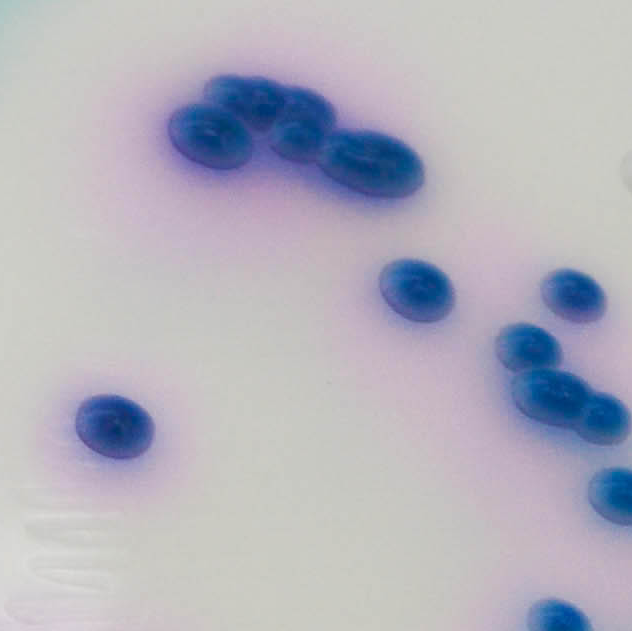 C. tropicalis
Metallic blue with pink halo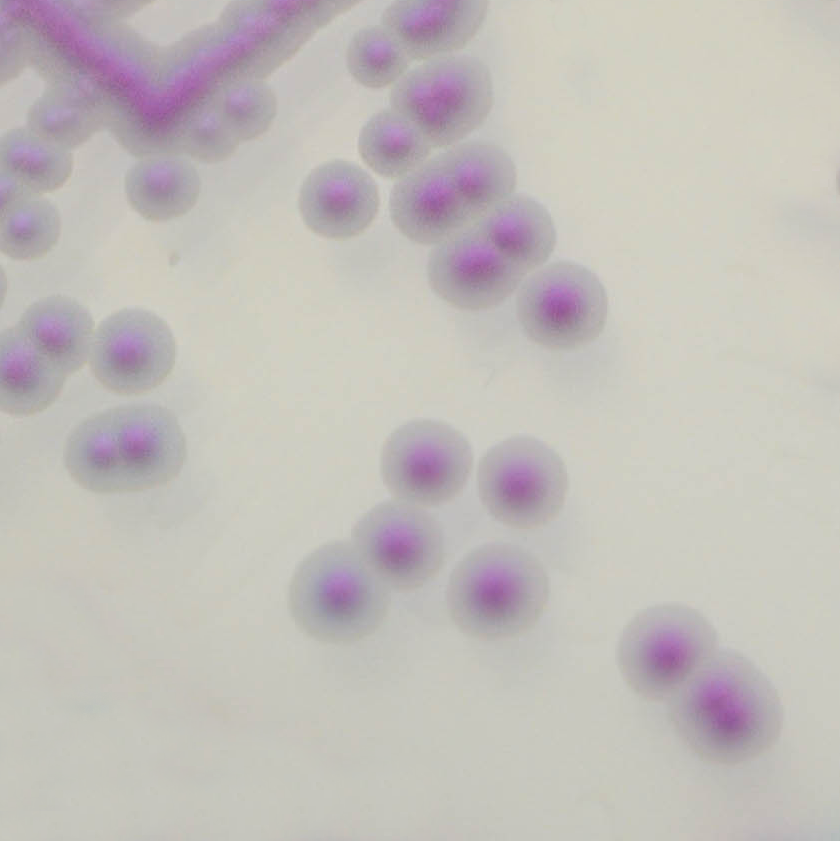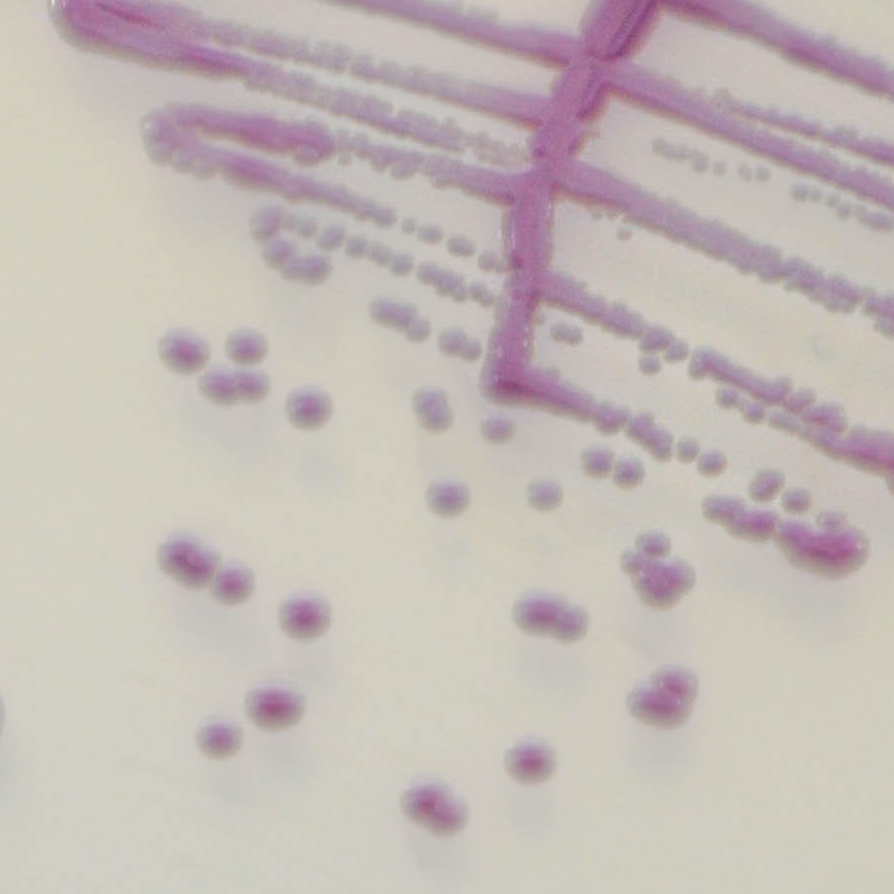 Candida are yeast species involved in various infections called candidiasis, which can affect damaged skin, respiratory tract, digestive and urogenital systems. These candidiasis can be severe with significant morbidity for nosocomial infections or in immunocompromised patients. Although C. albicans is still the main species involved, the use of antifungal agents has given rise to other species such as C. tropicalis, C. krusei and C. glabrata.
In 2016, the World Health Organization added C. auris to this list, with a prevalence of over 90 % resistant to fluconazole. In addition, some strains are multidrug resistant to amphotericin B, voriconazole, and/or echinocandins.
CHROMagar™ Candida Plus is the first chromogenic isolation medium to detect and differentiate C. auris in addition to other major clinical Candida species such as C. albicans, C. tropicalis, C. glabrata or C. krusei.
Intended Use
CHROMagar™ Candida Plus is a selective chromogenic culture medium intended for use in the qualitative direct detection, differentiation and presumptive identification of Candida species including C. auris. The test is performed with swabs from skin, throat, ears and vaginal specimens as well as sputum, urine and stools samples, in parallel to cultures on Sabouraud agar, to aid in the Candidiasis diagnosis. Results can be interpreted after 24-48 h of aerobic incubation at 30-37 °C.
Further microbiological testing or epidemiological typing are needed. A lack of growth or the absence of colonies on CHROMagar™ Candida Plus does not preclude the presence of Candida. CHROMagar™ Candida Plus is not intended to diagnose infection nor to guide nor monitor treatment for infections.
1. High Specificity : Differentiation of the most common Candida species with very high specificity (analytical data) :


C. albicans 100 %*


C. tropicalis 100 %*


C. krusei 100 %*


* Data obtained after a 48 h incubation at 37 °C in aerobic conditions in the study « Evaluation of a novel chromogenic medium for Candida spp. identification and comparison with CHROMagar™ Candida for the detection of Candida auris in surveillance samples. Mulet Bayona et al., 2020. Diag. Microbiol. Inf. Dis.
2. Unique medium to differentiation C. auris from other Candida species owe to high specificity, it can be used also as a screening tool in case of outbreaks for patient samples and surfaces suspecyted of being contaminated with C. auris.
For C. auris :
Specificity 100 %*

Sensitivity 100 %*
** Data obtained after a 24-48 h incubation at 37 °C in aerobic conditions with 364 patients surveillance samples and 212 environmental samples in the study «Novel chromogenic medium CHROMagar™ Candida Plus for detection of Candida auris and other Candida species from surveillance and environmental samples: A multicenter study. Mulet Bayona et al., 2022. J. of Fungi.
3. Easy identification: Identification by MALDI-TOF can be carried directly from a colony. No need of subculture.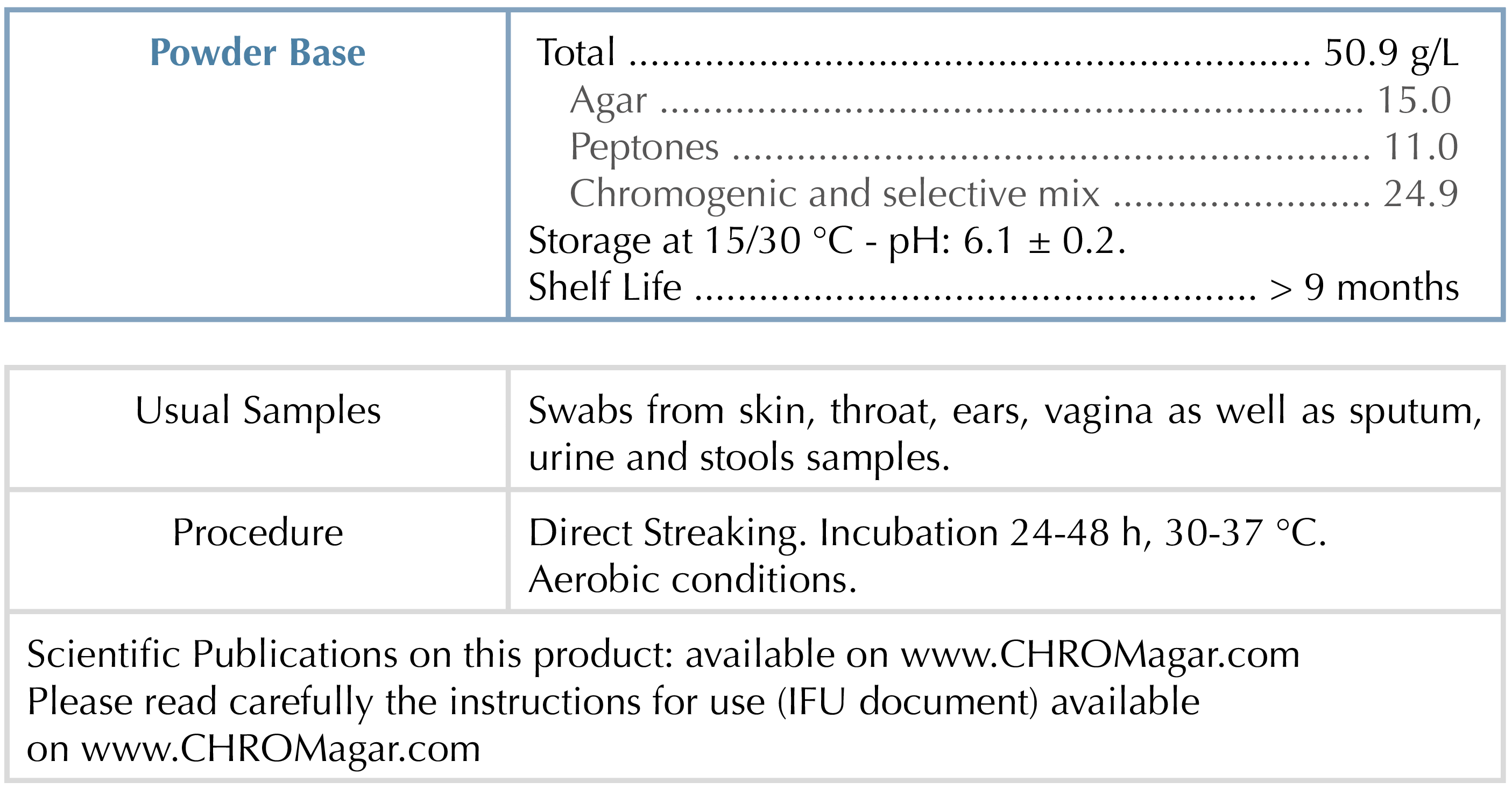 To download the certificate of analysis, please indicate your lot number below: