Descripción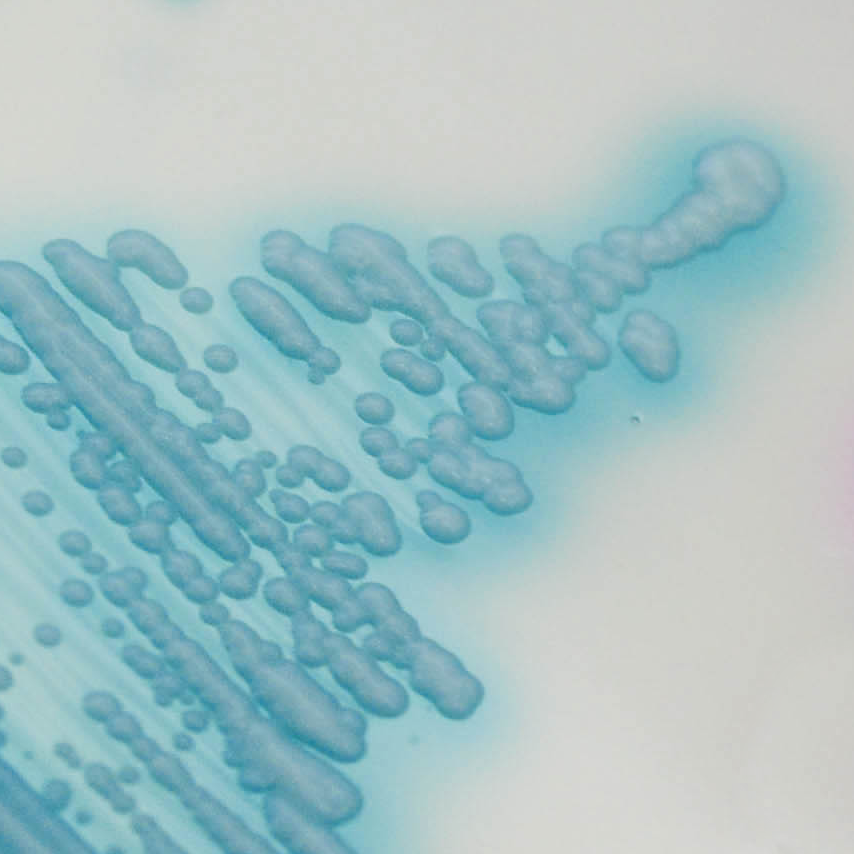 C. auris (Parte delantera)
Azul claro con halo azul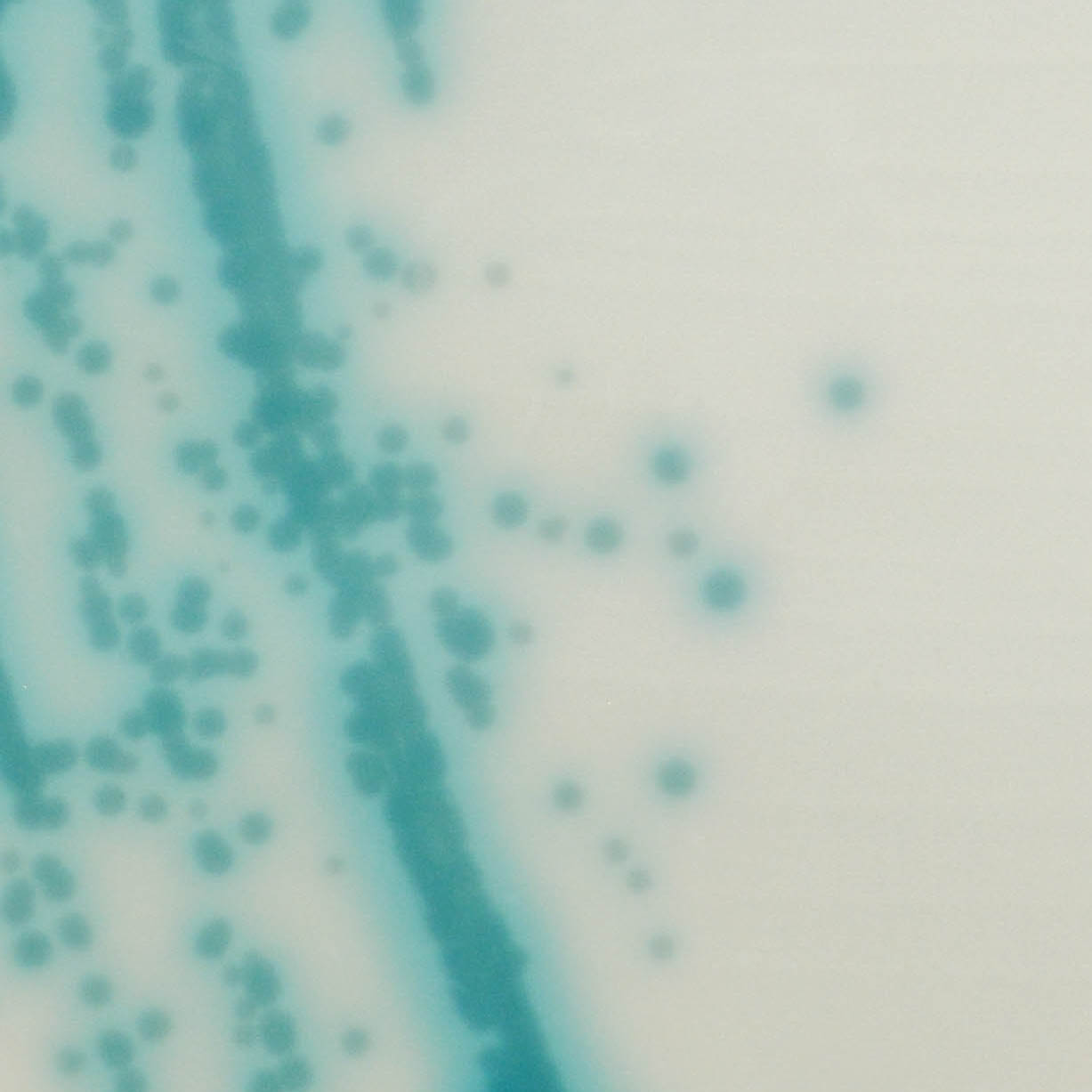 C. auris (Parte trasera)
Azul claro con halo azul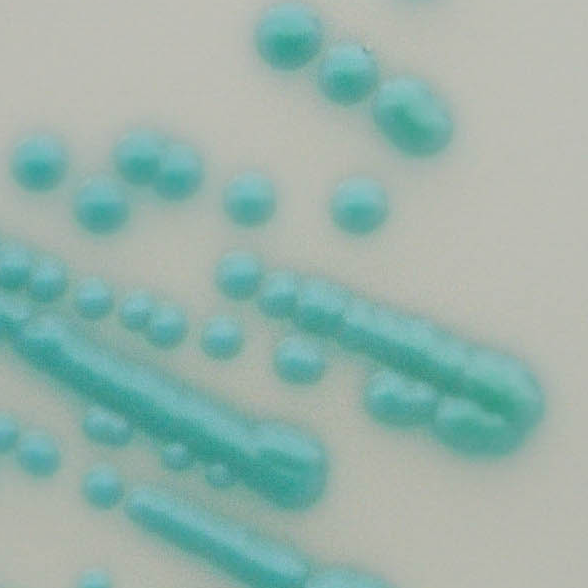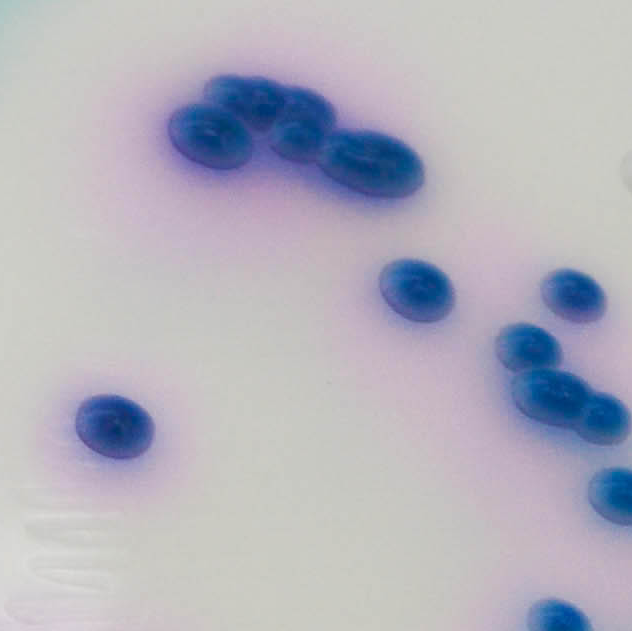 C. tropicalis
Azul metalizado con halo rosa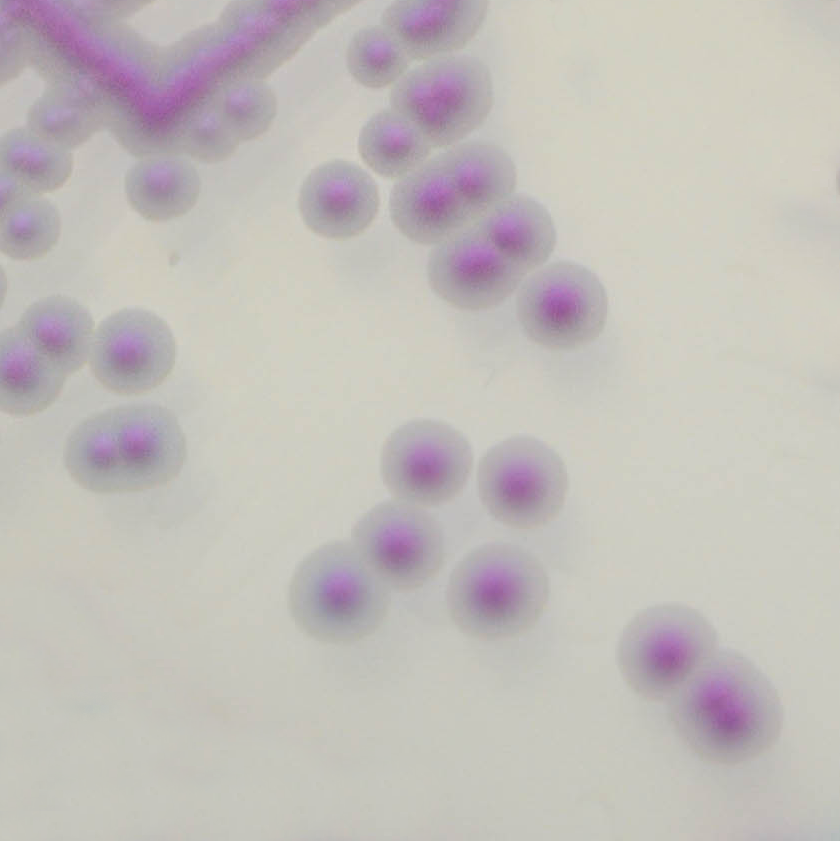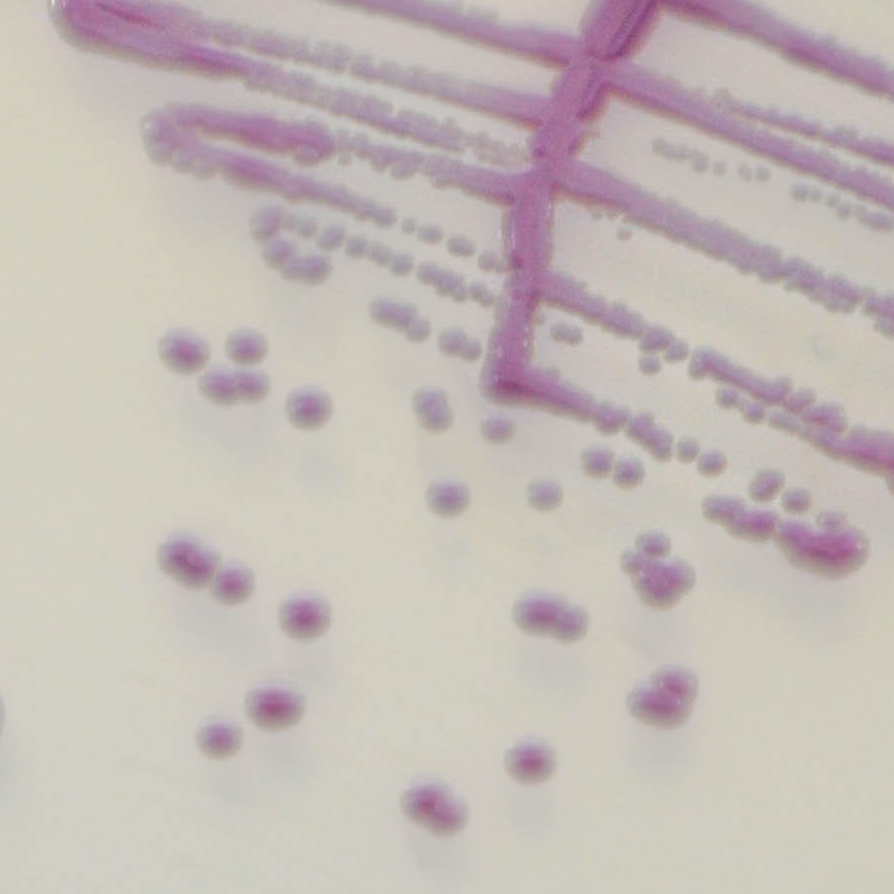 Candida son especies de levadura involucradas en varias infecciones llamadas candidiasis, que pueden afectar la piel dañada, el tracto respiratorio, los sistemas digestivo y urogenital. Estas candidiasis pueden ser graves con morbilidad significativa por infecciones nosocomiales o en pacientes inmunocomprometidos. Aunque C. albicans sigue siendo la principal especie implicada, el uso de agentes antifúngicos ha dado lugar a otras especies como C. tropicalis, C. krusei y C. glabrata.
En 2016, la Organización Mundial de la Salud añadió a esta lista a C. auris, con una prevalencia superior al 90 % resistente a fluconazol. Además, algunas cepas son multirresistentes a anfotericina B, voriconazol y/o equinocandinas.
CHROMagar™ Candida Plus es el primer medio de aislamiento cromogénico para detectar y diferenciar C. auris además de otras importantes especies clínicas de Candida como C. albicans, C. tropicalis, C. glabrata o C. krusei.
Aplicación
CHROMagar™ Candida Plus es un medio de cultivo cromogénico selectivo destinado a la detección cualitativa directa, la diferenciación y la identificación presuntiva de las especies de Candida, incluida C. auris. La prueba se realiza en muestras de frotis de piel, garganta, oídos y vaginal, así como con muestras de esputo, orina y heces, en paralelo a los cultivos en agar Sabouraud, para ayudar al diagnóstico de la candidiasis. Los resultados pueden interpretarse tras 24-48 h de incubación aeróbica a 30-37 °C.
Es necesario realizar más pruebas microbiológicas o una tipificación epidemiológica. La falta de crecimiento o la ausencia de colonias en CHROMagar™ Candida Plus no excluye la presencia de Candida. CHROMagar™ Candida Plus no está destinado a diagnosticar la infección ni a guiar o supervisar el tratamiento de las infecciones.
1. Alta Especificidad : Diferenciación de las especies de Candida más comunes con muy alta especificidad (datos analíticos) :


C. albicans 100 %*


C. tropicalis 100 %*


C. krusei 100 %*


* Datos obtenidos tras una incubación de 48 h a 37 °C en condiciones aerobias en el estudio « Evaluation of a novel chromogenic medium for Candida spp. identification and comparison with CHROMagar™ Candida for the detection of Candida auris in surveillance samples. Mulet Bayona et al., 2020. Diag. Microbiol. Inf. Dis.
2. Medio único para diferenciar C. auris de otras especies de Candida debido a su alta especificidad, también se puede utilizar como herramienta de cribado en caso de brotes para muestras de pacientes y superficies sospechosas de estar contaminadas con C. auris.
Por C. auris :
Especificidad 100 %*

Sensibilidad 100 %*
** Datos obtenidos tras una incubación de 24-48 h a 37 °C en condiciones aerobias con 364 muestras de vigilancia de pacientes y 212 muestras ambientales en el estudio «Novel chromogenic medium CHROMagar™ Candida Plus for detection of Candida auris and other Candida species from surveillance and environmental samples: A multicenter study. Mulet Bayona et al., 2022. J. of Fungi.
3. Fácil identificación : La identificacián por MALDI-TOF puede realizarse directamente desde una colonia. Sin necesidad de subcultura.
Para descargar el certificado de análisis, indique su número de lote a continuación :