Description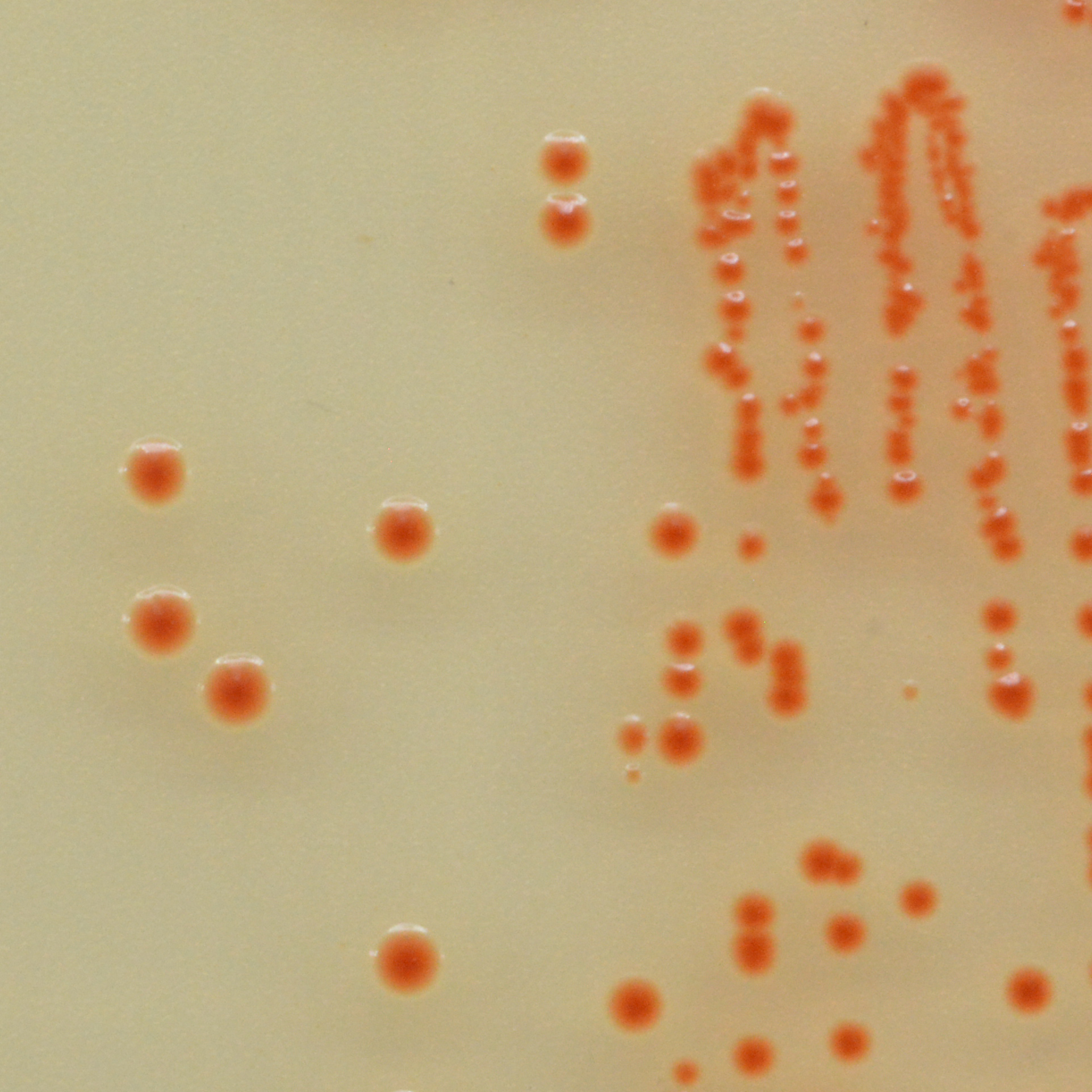 Group A Streptococcus
Orange to rouge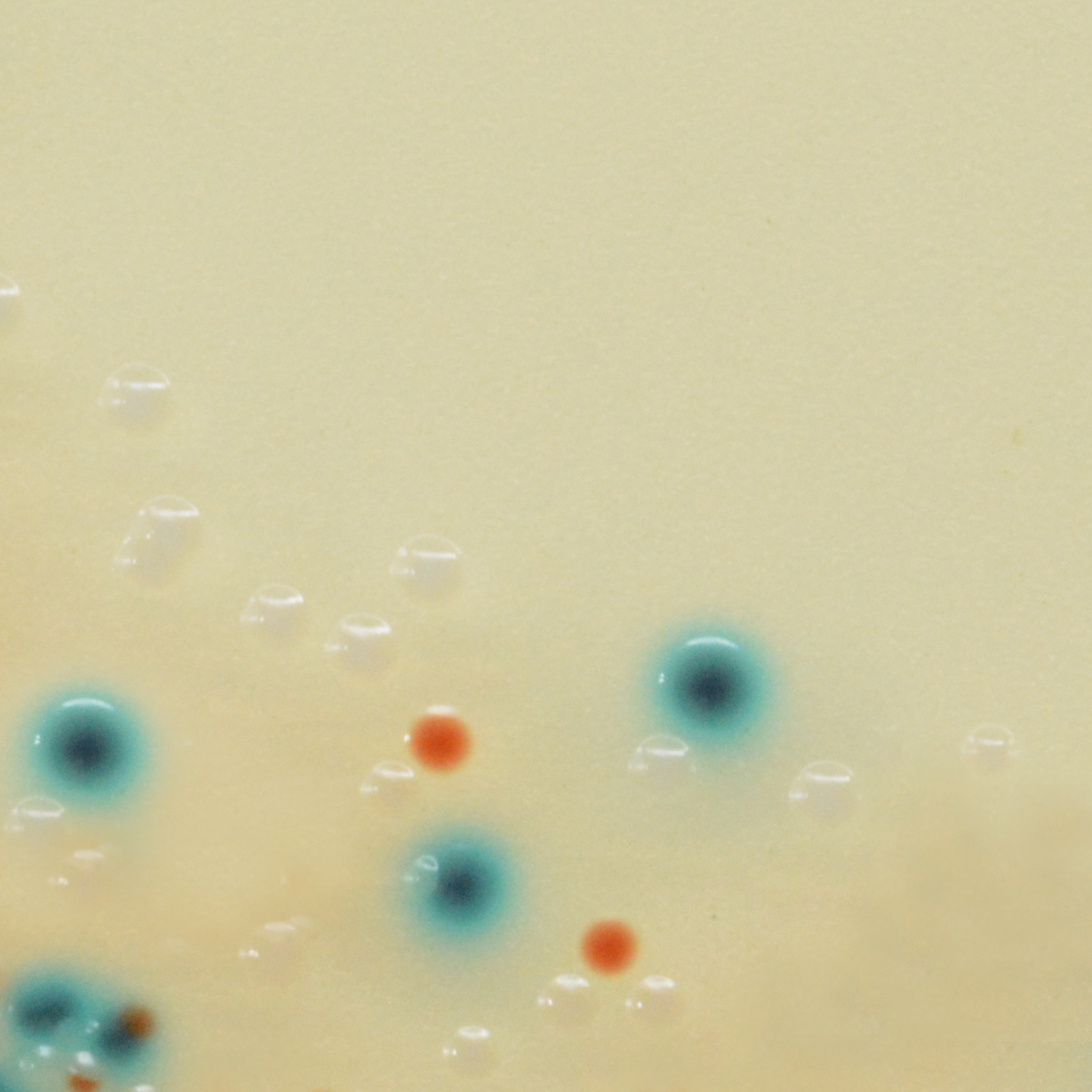 Other oral Streptococci
Colourless or blue
Streptococcus pyogenes (GAS) is responsible for 5 % to 15 % consultations of pediatricians and other physicians for sore throat, with approximately 15 million consultations per year in the United States (Shulman et al., 2012). However, the most common cause of acute pharyngitis remains viral and does not require antibiotic treatment.


GAS affects only 20-30 % of pharyngitis in children and 5-15 % in adults, but antibiotic treatment is critical to avoid many invasive and immunopathological complications. The decision for this treatment must often be made in a consulting room or in an emergency department. Several clinical scores have been developed, but it is often impossible to distinguish the streptococcal etiology by clinical aspects alone.


For this reason, diagnostic algorithms have been developed involving tests that can be performed during the consultation or that confirm the prescriber's decision as quickly as possible: Antigenic tests, molecular tests and culture on blood agar, which remains the historical Gold Standard. Only the culture allows to perform an antibiotic susceptibility test and the epidemiological follow-up of the strains.
Intended Use
CHROMagar™ StrepA is a selective chromogenic culture medium intended for use in the qualitative direct detection, differentiation and presumptive identification of Streptococcus pyogenes -group A Streptococcus (GAS) to aid in the diagnosis of GAS throat infections. The test is performed with throat swabs. Results can be interpreted after 18-24 h of incubation at 35-37 °C under CO2 atmosphere.


Concomitant cultures are necessary to recover organisms for further microbiological testing or epidemiological typing. A lack of growth or the absence of colonies on CHROMagar™ StrepA does not preclude the presence of GAS CHROMagar™ StrepA is not intended to diagnose infection nor to guide nor monitor treatment for infections.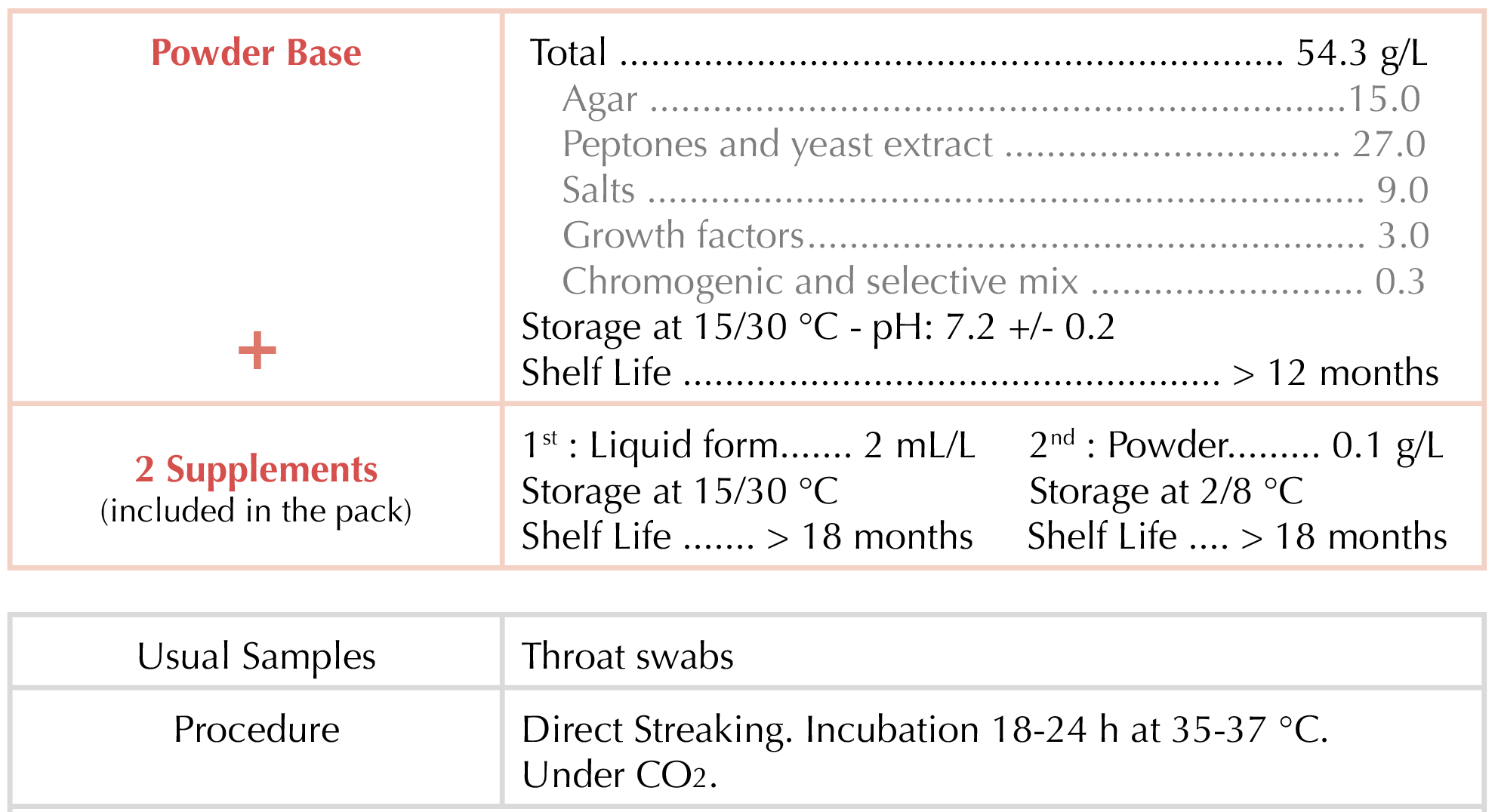 To download the certificate of analysis, please indicate your lot number below: